Praktik 1: Produk rekayasa pembangkit listrik tenaga angin
Berikut adalah panduan membuat animasi kincir angin dengan program pengolah gambar Gimp.
1. Pilih menu File, klik New.
2. Pada layer background buat lah gambar pondasi untuk kincir. Setelah selesai pilih menu Select, klik None.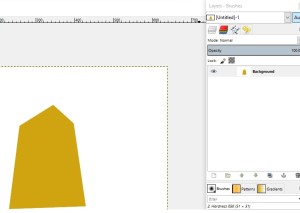 3. Selanjutnya, buat layer baru. Buat gambar kincir angin.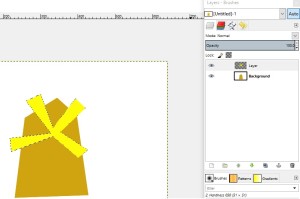 4. Klik ikon Create a duplicate of the layer. Klik ikon Rotate Tool. Letakkan kursor di bagian tengah kincir. Lalu putar arah kipas. Klik Rotate.
5. Klik ikon Anchor the floating layer di jendela Layer, untuk menonaktifkan layer floating.
6. Ulangi langkah no 4 beberapa kali.
7. Salin ikon background sebanyak jumlah layer kincir. Letakkan layer animasi (kipas) di atas layer background. Susun seperti gambar di bawah ini.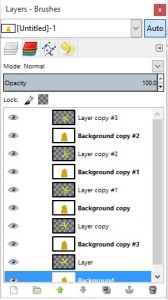 8. Kemudian pilih layer paling atas. Pilih menu Merge down di jendela layer. Merge down akan menggabungkan layer paling atas dengan layer di bawahnya.
9. Selanjutnya, pilih menu Filters, klik Animations klik Playback untuk menayangkan animasi.
9. Klik Save untuk menyimpan file animasi