Untuk memenuhi permintaan seorang rekan. Berikut ini adalah langkah untuk mengurutkan data pada program pengolah angka.
1. Lengkapi data seperti di bawah ini.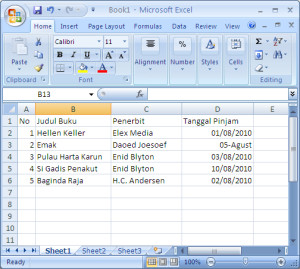 2. Rapihkan format tanggal pada kolom Tanggal Pinjam. Caranya, blok seluruh data di kolom Tanggal Pinjam.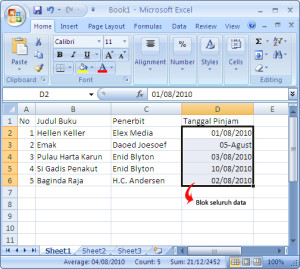 3. Pada menu Home, klik ikon Format dan pilih Format Cells.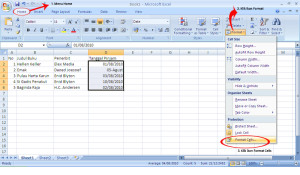 4. Akan muncul jendela Format Cells. Klik tab Number. Pada pilihan Categories, klik Date. Selanjutnya, klik format tanggal yang diinginkan pada pilihan Type. Lihat hasilnya di kotak Sample.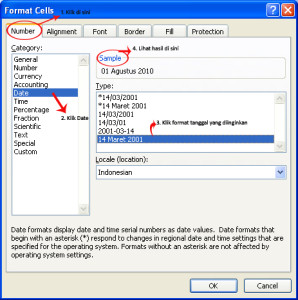 5. Ini hasil akhir dari pemformatan tanggal.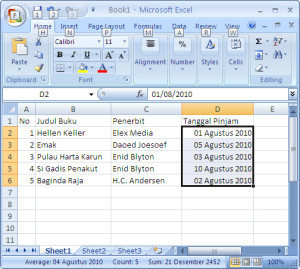 6. Untuk mengurutkan data yang ada pada kolom tanggal pinjam, langkahnya: Blok seluruh data pada kolom Tanggal Pinjam. Klik ikon Sort & Filter. Berikutnya, klik Sort oldest to Newest. (Sort oldest to newest artinya untuk mengurutkan data terkecil ke tertinggi, atau dari A ke Z. Sebaliknya, pilihan Sort newest to eldest, mengurutkan data dari yang paling besar ke yang terendah. Atau dari Z ke A).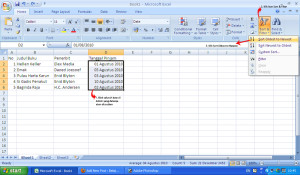 7. Akan muncul jendela Sort Warning. pastikan tanda centang ada di opsi "Expand the selection". Klik Sort.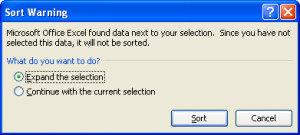 8. Data sudah diurutkan. Mudah, bukan?